Best Indian Food San Diego
Introduction
San Diego is a city on California's Pacific coast famous for its parks, beaches, and warm climate. Immense Balboa Park is the location of the world-renowned San Diego Zoo, with innumerable art studios, galleries, museums, gardens, and food. San Diego is the most happening place as it has a large active naval fleet as it has a deep harbor, being the USS Midway, a museum turned into an aircraft carrier open to the public makes it an active place for tourists. We bring to you the wonderful taste of the Asian continent particularly the Best Indian Food Restaurants in San Diego to guide you: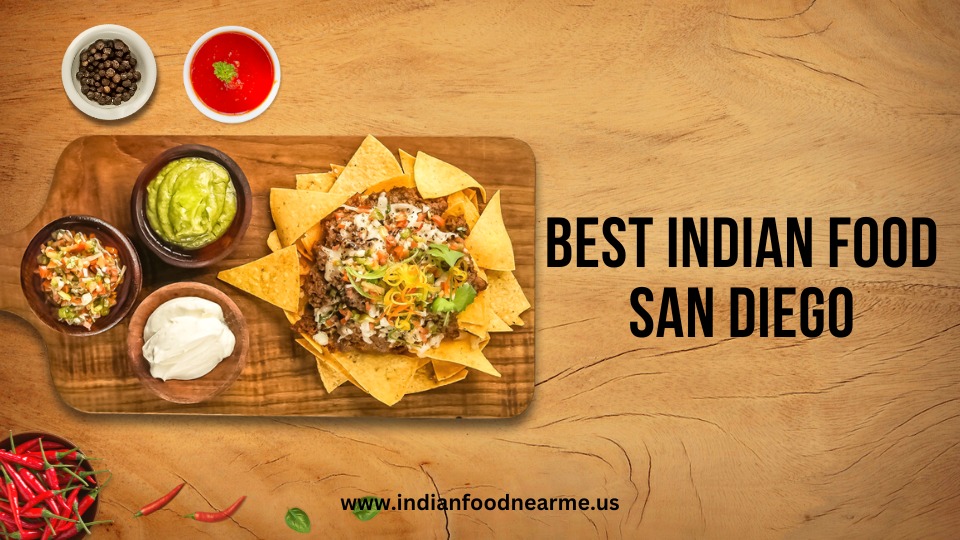 Here we are presenting you the Best Indian Food San Diego, CA
1. Taste of the Himalayas
In the last few years, Taste of the Himalayas emerged as one of the top Indian as well as Nepalese restaurant chains, welcoming its guests with genuine hospitality and delicious Indian Food in San Diego, authentic decor, and tasty dishes that blend texture, flavor, and color, cooked and served with simple sophistication. They invite you to visit any of their locations to enjoy the rich culture with your senses.
Facebook: https://www.facebook.com/TOTHSD
Address: 3185 Midway Drive, San Diego, CA 92110
Website: http://www.tasteofthehimalayassandiego.com/
2. Royal India – Gaslamp / San Diego
Royal India as the most prestigious Indian restaurant located in San Diego. Royal India has multiple locations and specializes in vegetarian and vegan eateries and Halal-certified food establishments, and offers catering services for corporate functions and parties in San Diego's most prestigious hotels, cruises and in an elegant banquet hall called the "Royal Banquet." You'll be pampered entirely by their gracious service, luxurious ambiance, and gourmet food prepared using genuine Indian ingredients and old Indian recipes, which will make you in awe. Make sure to visit Royal India for the best Indian Food in San Diego. The restaurant is owned by an independent company and is operated.
Facebook: https://www.facebook.com/RoyalIndiaSanDiego/
Address: 329 Market Street, San Diego, CA 92101
Website: https://www.royalindia.com/
3. Tandoori House – The Flavor of India
Tandoori House is one of the finest Indian restaurants in San Diego. Tandoori House is at the forefront of offering various menu options in San Diego. They provide excellent service for Delivery, Carry Out and Dine In delivery.
Tandoori House specializes in many delectable Indian Punjabi and Indian cuisines for lunch and dinner, with all meals cooked on-site. It is the most popular choice for food lovers from San Diego. The foodies of San Diego have benefited significantly from the quality services offered through The Tandoori House.
Facebook: https://www.facebook.com/Mymozocom-430334863771662/
Address: 3146 Midway Dr, San Diego, CA-92110
Website: http://www.tandoorihousesandiegoca.com/
4. World Curry
In the 90s, as a young couple, they traveled to Southeast Asia and fell in love with the delicious cuisines those regions had to offer. They were enthralled by the variety of curries provided in various nations. They returned to San Diego and reunited with their friends from around the globe to share their fascination with Indian Food.
In reflecting on their travel experiences and thoughts about the possibility of showing their friends from San Diego some of the world's tastes with curry. They knew curry was likely to be an exotic meal for those with a Southern California palette, and they wanted to make this food accessible to people from all walks of life.
Facebook: https://www.facebook.com/WorldCurryPB/
Address: 1433 Garnet Ave San Diego, CA 92109
Website: https://www.worldcurry.com/
5. Urban India
Urban India is the best Indian bar and restaurant in San Diego. It is located at 750 Fifth Ave, San Diego, CA 92101, United States. Urban India looks to add an exciting approach to San Diego's Indian cuisine. It uses top spices from India and brings them here to delight San Diego locals and visitors by providing them with the finest mouth-watering Indian Food. Urban India's extensive menu offers various options for each taste. Urban India's entire menu consists of tasty meals that originate from India and a selection of delicious curry and masala dishes. It also offers a wide selection of Indian dishes, including vegan and vegetarian alternatives, to accompany the meat-centric menu. Executive Chef Mr. Darshan Singh
Facebook: https://www.facebook.com/UrbanIndiaSD
Address: 750 Fifth Ave, San Diego, CA 92101, United States
Website : http://urbanindiasd.com/
6. India Palace
They specialize in delicious healthy Indian cuisine. They love their customers to invite them to taste the delicious taste that has delighted their patrons at the Hillcrest restaurant.
India Palace has received many awards, including Zagat and Fodor's, for the Best Indian restaurant across America. The Indian place has been highly recommended for Good Value, Dining Award, and Lonely Planet by The New York Times, Fodor's, Travel Holiday for its quality and authentic taste.
They invite you to the public in their Hillcrest restaurant for dinner and lunch. Please relax and enjoy the meal with the soothing music of our flowing fountain, soft Indian music, and the exotic scent that is Indian Food.
Facebook: https://www.facebook.com/indiapalace.sd/
Address: 3960 5th Avenue San Diego, CA 92103
Website: https://www.indiapalacehc.com/
7. Spice Lounge
They strive to bring you a unique dining experience. They want to ensure that their customers are satisfied. They take pride in being open and trustworthy.
For catering services in San Diego – they take the best tastes of Indian Food delivered to people in San Diego. Their exceptional service and care for detail will ensure that any event will be smooth while the guests are content and happy.
Facebook : https://www.facebook.com/spiceloungesd
Address : 859 HORNBLEND ST. SAN DIEGO, CA 92109
Website : https://spicelounge.com/
Conclusion
Being the capital of Colorado in the USA, Denver is the most happening metropolitan city with a wide range of culture of the old west era and the latest dating trends. Many tourists and historically significant sites attract people from different parts: Denver Art Museum, Titanic survivor Molly Brown's mansion, and ski resorts for jumping-off near the Rocky Mountains. Denver, the most happening city, offers a wide range of Indian Food served to the Asiatic Food lovers residing or visiting this wonderful city.
Also learn: Best Indian Restaurants in San Diego
1. What Food is San Diego most famous for?
The most loved Food in San Diego is, without a doubt, the taco. Unexpectedly, nobody knows the history behind tacos, but mid-16th century writings of the conquistador Bernal Diaz del Castillo refer to the people who lived in the region of lakes within the Valley of Mexico, who consumed tortillas that contained tiny fish.
2. What is the most iconic Indian Food in San Diego?
Curry is among India's most loved and well-known dishes. Curry made with tomatoes is considered the most comforting cuisine in India, and other countries across the globe have also adopted this belief.
3. Which Indian Food is famous in the USA San Diego?
The best Indian dishes for Americans include Tandoori Chicken, Murgh Makhani (Butter Chicken), Chicken Vindaloo Curry, Instant Pot Butter Chicken (a time-saving dish), Rogan Josh (Red Lamb), Malai Kofta, Palak Paneer, Chole (Chickpea Curry), Chicken Makhni, and Chicken Tikka Masala (a famous Indian dish).
4. What Food originated in San Diego?
The California Burrito, stuffed with fries and carne asada, was invented in San Diego. It's become so popular that it's available in restaurants across the state.
5. What Food is San Diego noted for?
Also known as Cali-Baja, the combination of natural ingredients and excellent seafood, and Mexican culinary traditions provides an extensive menu of food that you should take notice of. Most of the dishes listed here are only available in San Diego's vibrant dining scene.