Indian restaurants in New York City have been around for more than a century, and Times Square was one of the first locations. Midtown continued to be the primary repository for Indian eateries, resulting in curries becoming more widely available on the menus of more affluent restaurants and hotels. Punjabi cuisine in various parts of the city, ladling rice and curries into segmented plates and slinging tandoori delicacies, rivaled the city's smokey flavors, the city's oldest barbecue joints. In places like Jackson Heights, Murray Hill, Jersey City, and Utopia Parkway in the list of  Top Indian restaurants in New York City. You could find campuses of Indian restaurants with sit-down restaurants serving regional specialties; eventually, we had restaurants dedicated to individual dishes like biryani and dosas, regional cuisine, and street snacks.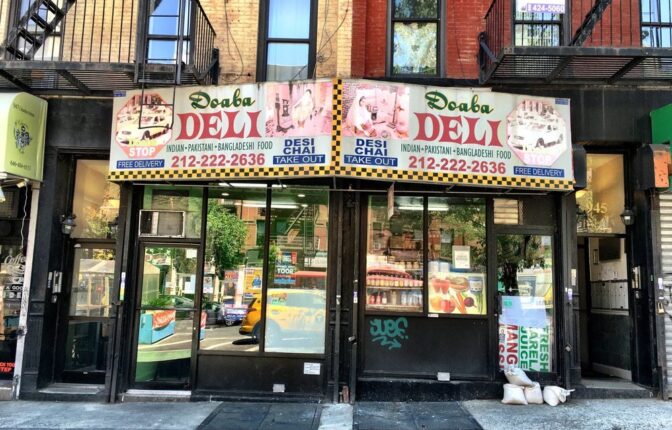 Are you looking for truck stop food? This worn-down but much-loved, double-storefront deli is named after a district of Punjab and was founded by Inderjit Singh more than a decade ago, according to the proprietor. All of the items on the steam table are based on what is available that day, with a preponderance of vegetarian meals, while chicken and the occasional goat or lamb curry are also offered. When you include tandoori chicken parts on the menu, you have a tempting number of options, but not an excessive number.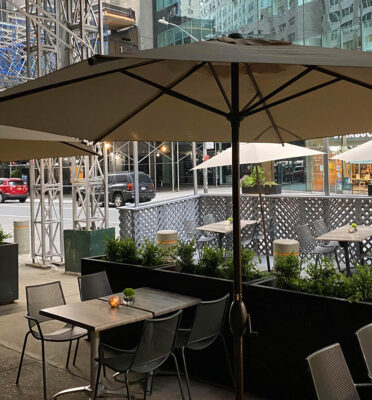 This opulent restaurant, which is located in the Le Parker Meridien Hotel in Midtown, is a branch of the original in New Delhi, and when it opened in 2016, it provided a newfound feeling of excitement for Indian cuisine in a fine-dining setting — which doesn't mean it wasn't enjoyable. The restaurant's menu, which included modest and surprising meals made with ingredients like foie gras and black truffles, was sometimes based on regional products such as pastrami. In order to make the dishes easier to understand and order, they were frequently described as strings of components (for example, "pork dumplings, broth, nettle oil, crispy black rice").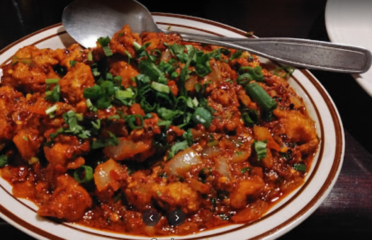 It's a modest spot near Penn Station, named after the fourth largest city in India's Punjab and brought to you by I. Srinivas Gangula, that serves affordable and magnificent meals that include the main course, a couple of side dishes, bread, and rice, which is more than the average diner can consume. The chicken tikka masala is particularly delicious, floating in a creamy sauce that is thick enough to cover both rice and toast. Snacks are also provided from a limited menu that changes on a regular basis.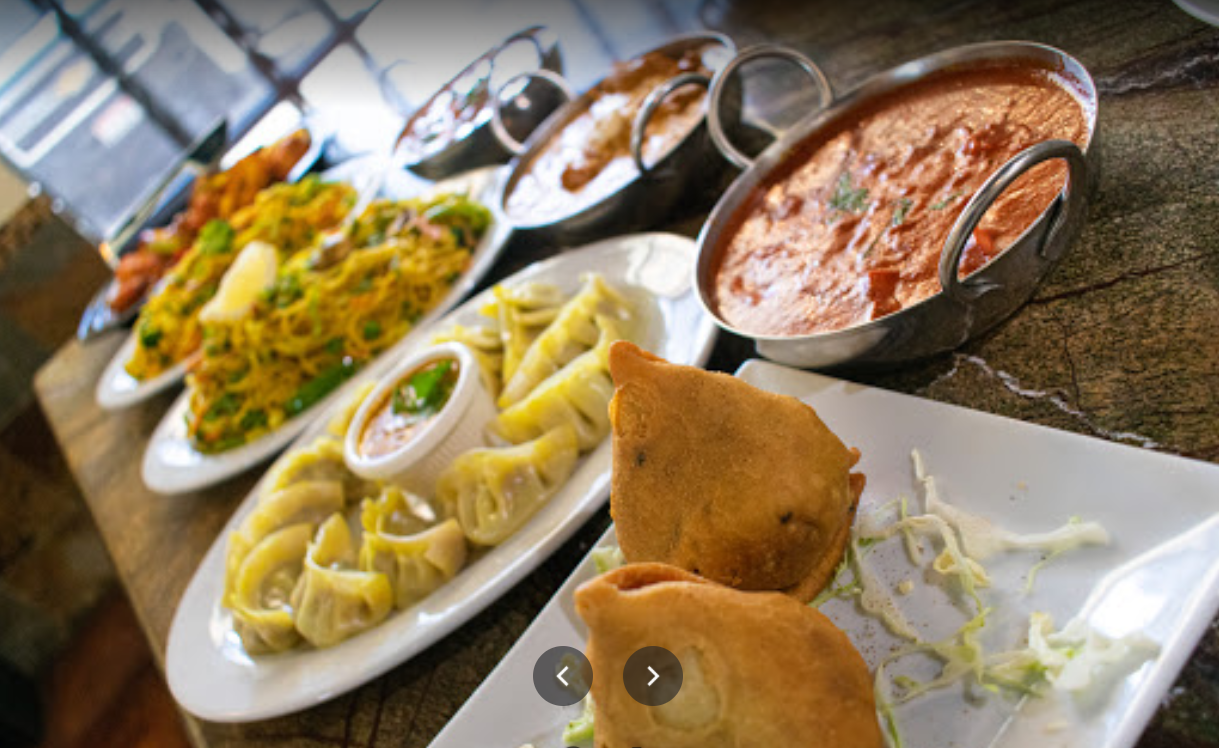 As part of Flushing's Ganesh temple, the restaurant is located in the basement of the temple, which is believed to be the oldest Hindu temple in New York City; this restaurant serves a purely vegetarian menu of South Indian food, including many kinds of dosa, along with uttapams with various contents and various formats of rice idly. There are also veggie curries and rice casseroles to choose from; all served in a welcoming, basic, and family-friendly environment. Remove your shoes before entering the Hindu temple on the second floor, and it is open to everyone.
Prashant Shah owns Vatan Indian Restaurant, has been a Murray Hill institution for decades, serving a single, multi-course, all-you-can-eat vegetarian Gujarati feast as its main attraction. To enhance the dining experience, the entire establishment is designed to look like an Indian village, with customers having the option of eating inside modest buildings, on a balcony, or beneath a sprawling banyan tree. Pace yourself so you'll be hungry for the saffron-flavored yogurt dessert shrikhand, which is served after dinner.
This major international restaurant business was started in 1981 by P. Rajagopal and today has a pair of outlets in Manhattan (the other being on the Upper West Side). The cuisine concentrates on the strictly vegetarian dishes of South India and goes considerably further than the traditional dosas and idlis. Adai aviyal, a dish popular in Kerala that combines various vegetables in a sauce of yoghurt and coconut milk, is served with a pair of red flatbreads and bisibelabath, a vegetable-studded rice casserole from Karnataka, are some famous examples of south Indian cuisine.
GupShup, which translates as "idle talk" or "gossip," took the Flatiron by storm when it first opened, slinging opulent dishes, some of which were meant to be shared by large groups, others of which were delightful in their elaborate platings, along with strong cocktails and a decor that was at once playful and purposefully garish, when it first opened. Like other restaurants of the time that were attempting to bring Indian cuisine into the realm of fine dining, it sharpened and freshened its flavors in stylish dishes, some of which had international influences, such as smoked salmon puchkas ( hollowed crispy puris), jackfruit tacos, and a Kerala beef fry, among other things.
The menu at this mostly carryout establishment focuses on five regional biryanis in generously large portions, all served with yogurt raita: chicken (from Mumbai), shrimp (from Goa), vegetarian (from Hyderabad), lamb (also from Hyderabad), and chicken (from Sindi), as well as a small selection of side dishes such as dal, pickled mango, and jarred condiments, as well as some interesting beverages. All five biryanis are excellent as their regional chef prepares it;  their customers' all-time favorite is its lamb biryani.
Pariwaar Delights, launched four years ago in 2017 by husband and wife team Mohammed Al Ghulam and Hina Afreen, has an elegant dining room and a menu that specializes in Hyderabadi cuisine. A few of its customers' all-time favorite dishes include: batter-fried and filled green chilies, lamb biryani, chicken Chettinad, and the ubiquitous roadside dish, ChickeMajestic, coated in thick buttermilk and garlic sauce that coats fried chicken pieces.
Taking inspiration from roadside shacks in Mumbai that serve regional specialties to passing cars and tourists and turned into new yorks best Indian food, this informal cafe run by Sonny Solomon, Hemant Mathur, and Binder Saini serves a good selection of vegetarian and non-vegetarian dishes, including some that are drenched in ghee, such as tadka dal and butter chicken — which has become as popular in the United States as it was in India. Aside from that, the restaurant offers a dinner box in the tiffin style, which includes a main meal, a vegetable curry that is different every day (with dal, rice, and hot naan), making it a terrific price and a very substantial dinner.
FAQS: