Indian food is becoming the most popular among the people of the United States, with more than 5000 restaurants across the country. Consumers define this because the food offers variety and taste, unlike any other food. Chicago, a city in Illinois, is known for its spicy Indian food. This includes north Indian and south Indian food, which is the residents' first choice.
Over time, the city has seen an increase in Indian restaurants, both in traditional setups as well as the modern ones. Furthermore, different communities in South Asia are also offering their view of Asian food. The competition has only improved the quality of the delicacies.
Basant is often described as a celebration in the month of spring. It is usually celebrated in the countries of South Asia. This franchise uses traditional ways to make Indian food, so the originality is carried through. The chefs here present marvelous Indian cuisines that have all the variety. They serve rogan josh, a Kashmir specialty, chicken tikka, Saag, a Punjabi delicacy. The restaurant serves exceptional North Indian food.
Have you ever tried Indo-Chinese food? Yes, you heard right, the millennials are loving this modern genre of a mixture of Indian and Chinese. The foods being served here are mostly seafood and traditional Indian flavors, spices, and colors, which complement each other a lot. The dishes here range from Bombat chopstick Hakka noodles, shrimps, and lobsters painted with gravy and sauces. If you are a fan of cultural mixing, this is a must-try.
One of the most famous and celebrated restaurants nowadays, The franchise possesses an elite force working for them as chefs who have been working in the industry for decades. In addition, they understand Indian values and traditions around food. They can reciprocate that through their cooking if you want to enjoy a beautiful family time or want to have a nice dinner between your business meetings. Vajra restaurant is the place to give it a try. The menu has loads of combinations, especially the vajra A la Carte, which serves you jackfruit biryani, dum biryani, momos, chicken korma, and much more. Moreover, the most important is the quality of service during the pandemic has surprised many consumers who were beyond exceptional.
This restaurant serves most of the regional Indian foods and all of the perfect quality. If you want desi street food of Delhi and Chandigarh, they serve you samosa chaat,pani puri,bhel puri, Dahi vada, and kachori chaat. If South Indian food is your preference, they present Sada dosa, masala dosa, and idli vada to you. Everything that is being put here to the test is in the original form as it started in India.
Rooh means soul in the language of the subcontinent. This franchise presents a beautiful and vibrant atmosphere for people who want a soulful night with their most precious. It is the most famous among Indian restaurants near Chicago downtown. The interior is nothing more than just brilliant, and the food is the best of Indian cuisines. For dinner, they serve butter chicken, saffron rice, and typical Indian chutneys. And they also serve exceptional vegan food with chickpea curry and sweet potato chaat with chili chutney.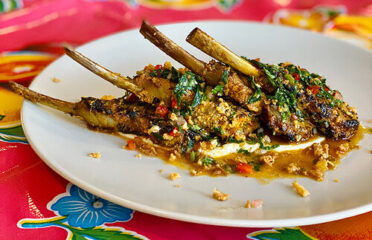 The best Indian food in Chicago downtown, where you can find the street food, is naan sense. With their grand success in new york, they are trying to be on the wishlist of the Chicago community. The food here is known to carry the most delicious street food in the whole of the USA. Their specialties are chaats, pav bhaji, and appetizers of all sorts. For cravings for junk food, Naan sense is the best place to intake healthy street food.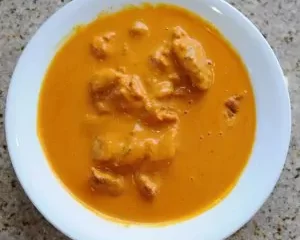 A place where Pakistanis and Indians enjoy each other's company is very rare. However, the food services at ghareeb Nawaz display a beautiful mixture of cultures between the two countries. Ghareeb Nawaz offers chili biryani, veg thali, and butter chicken which gives a very village-type vibe. The taste is as good as any big restaurant and a place of gratitude among all communities.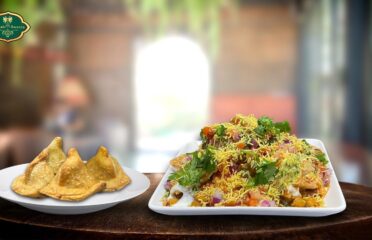 Indian food has variety in its cuisine and desi food but also is diverse in its deserts. The different types of sweets are very appalling, both in their appearance and in their sweetness. Ajwah sweets is a household name among residents of Chicago. They sell a variety of delicacies ranging from sweets to snacks and gourmet. Sweets like gulab jamun,ladoo, halwa, ras malai to snacks like chaats, samosas, pizza, and pakoras. The sweets and salt foods have reviews in a majority that state 'best Indian food downtown Chicago.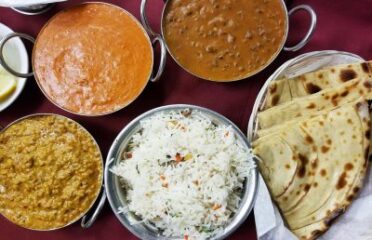 Just like the name, this restaurant serves the actual form of the food eaten in the Himalayas. Himalayan appetizers are their specialty: chicken chowela, chicken chili, chicken sadheko, and much more. They also serve something very close to Indians, momos. They serve momos in different tastes like chili momo fried momo, honey chili garlic momo, and much more.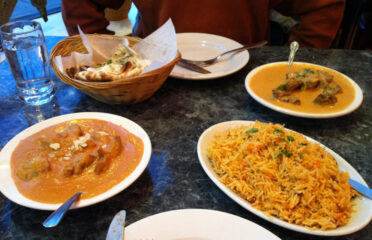 Little India is an Indian restaurant in Chicago's downtown famous for its pure Desi food. Their serving range from appetizers like qeema samosas, paneer pakora to kebabs. The main course offers chicken tandoori and chicken seekh kabab. The specialties here are Indian wraps like roll paratha, chicken paratha, shwarmas, and beef wraps too.
Indian food is widespread across the downtown and suburbs of Chicago. The variety of appetizers and snacks offered by Indian outlets are making a home in the hearts of locals. The cost also proves to be surprising as the quality of the food is immense. Being cost-efficient allows locals to enjoy a range of foods in a very little amount of money.
Furthermore, it is proving to be beneficial in cultural mixing and harmony between all communities. So, in a sense, this rich Indian food is doing the work of the people who come from it. Most foods are similar because India used to be all together before the British. Communities can relate to each other thus, the richness and variety increase with collaborations.